Category
Year
Artist / Client
Marginália 1 – Rogério Duarte
Museo Jumex, Mexico City
March 15 – April 29, 2018
This exhibition presented a selection of the extensive work of Rogério Duarte (Ubaíra, 1939 – Brasilia, 2016), one of the key, yet lesser known figures of the Tropicália movement or tropicalism in Brazil. Duarte was mainly known as a graphic designer, but he was also a prolific poet, intellectual, composer, and activist. Through sketches, books, records, logos and poems, many of the interests he cultivated during his lifetime intertwine: music, literature, geometry, mineralogy, chess, and Hinduism, among others.
For Duarte, design was a way to approach things, a conceptual strategy. He created album covers for Caetano Veloso, Gilberto Gil and Gal Costa, as well as some posters for films by his dear friend Glauber Rocha. Although he collaborated with some of the most emblematic artists of the sixties and seventies in Brazil, Duarte has not had such a wide recognition because of his decision to remain at the margins of cultural production and being actively involved in the political resistance against the military dictatorship (1964 – 1985). Unlike many of his contemporaries who went into exile, Duarte escaped inland to hide from political persecution, what he called his insile.
His practice anticipated and is representative of what would be the Tropicália movement, characterized by its approach to popular culture, collective production through experimentation, and the merging of various aesthetic references. By blurring the boundaries between high and low culture, tropicalism initially fostered a revolutionary aesthetics which was eventually coopted by dominant culture, a situation Duarte was very critical of and ended in his estrangement from the movement.
The exhibition at Fundación Jumex was curated by Mariana Castillo Deball and Manuel Raeder and organized by Julieta González and artistic director Catalina Lozano. The book Marginália 1 – Rogério Duarte published by BOM DIA BOA TARDE BOA NOITE unites a selection of his poems and texts that remained unedited and have been translated for the first time into English. Book design and exhibition display by Studio Manuel Raeder.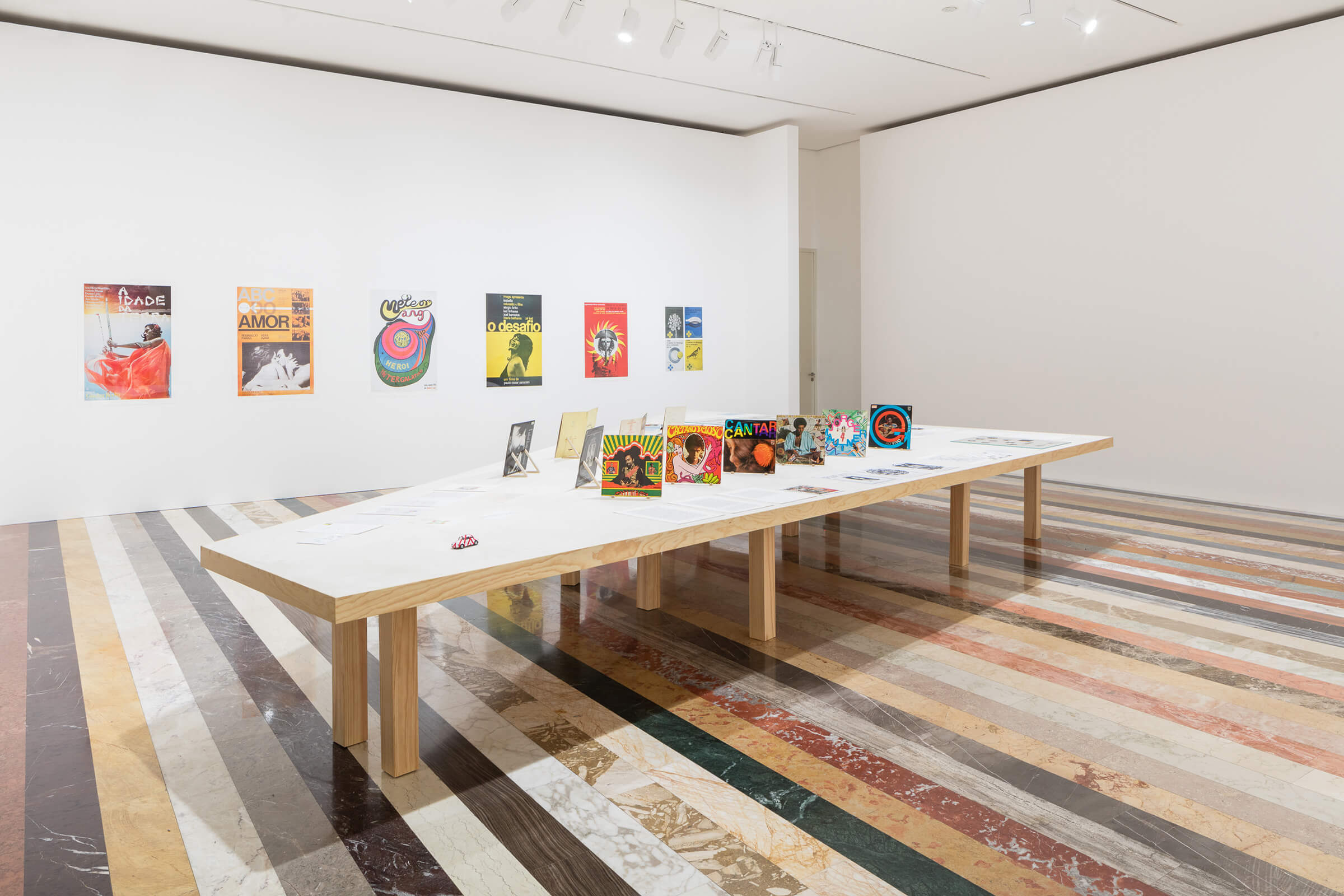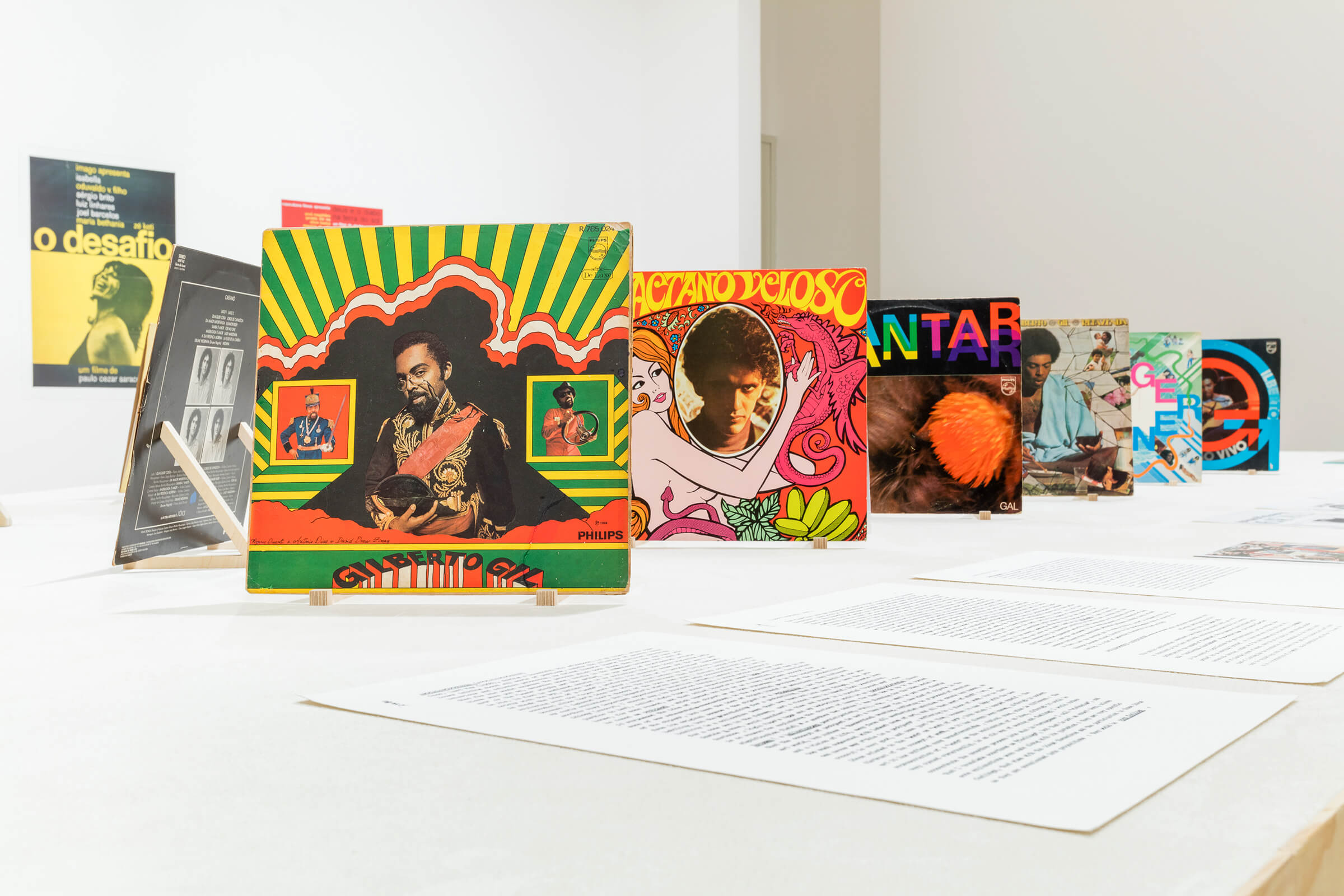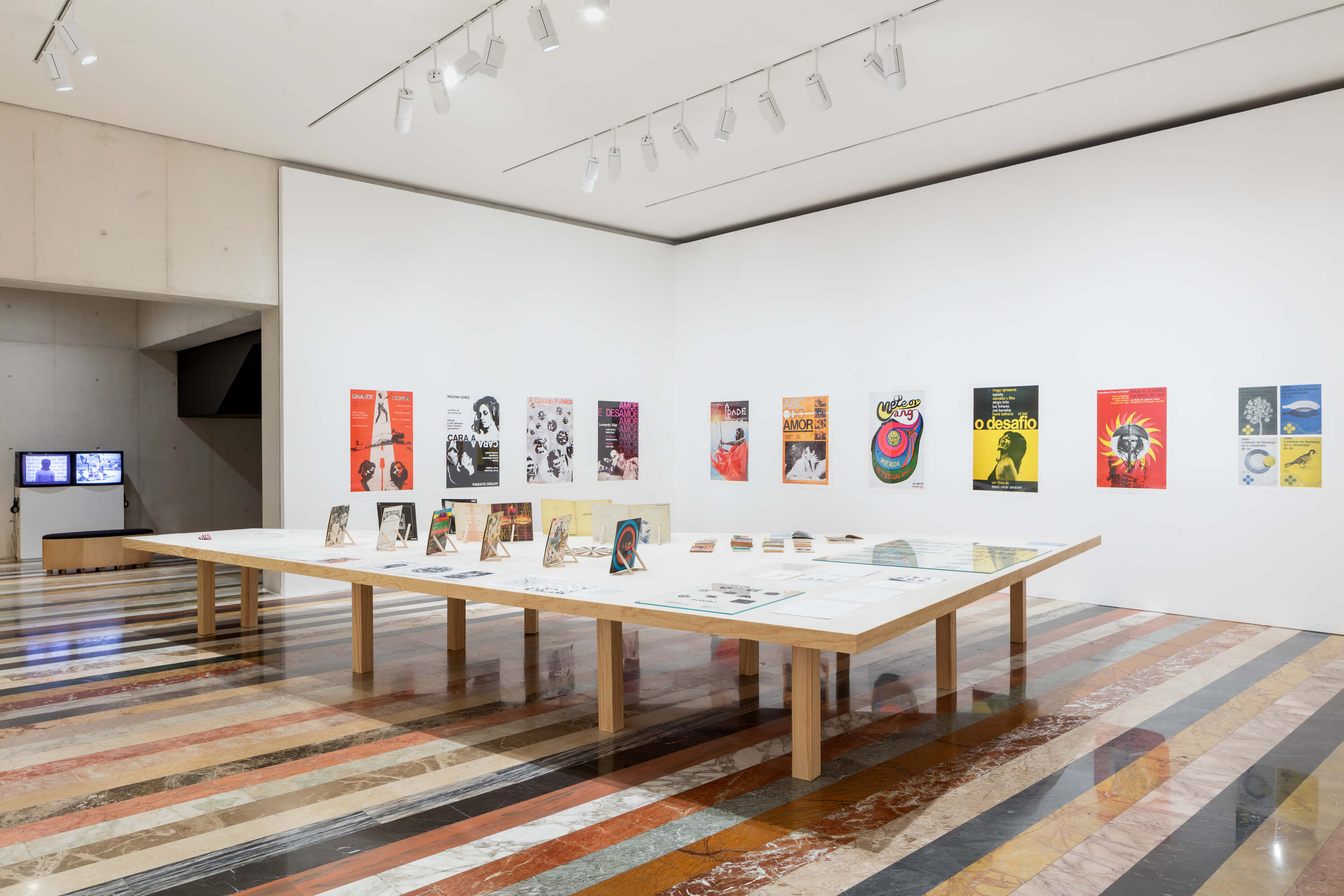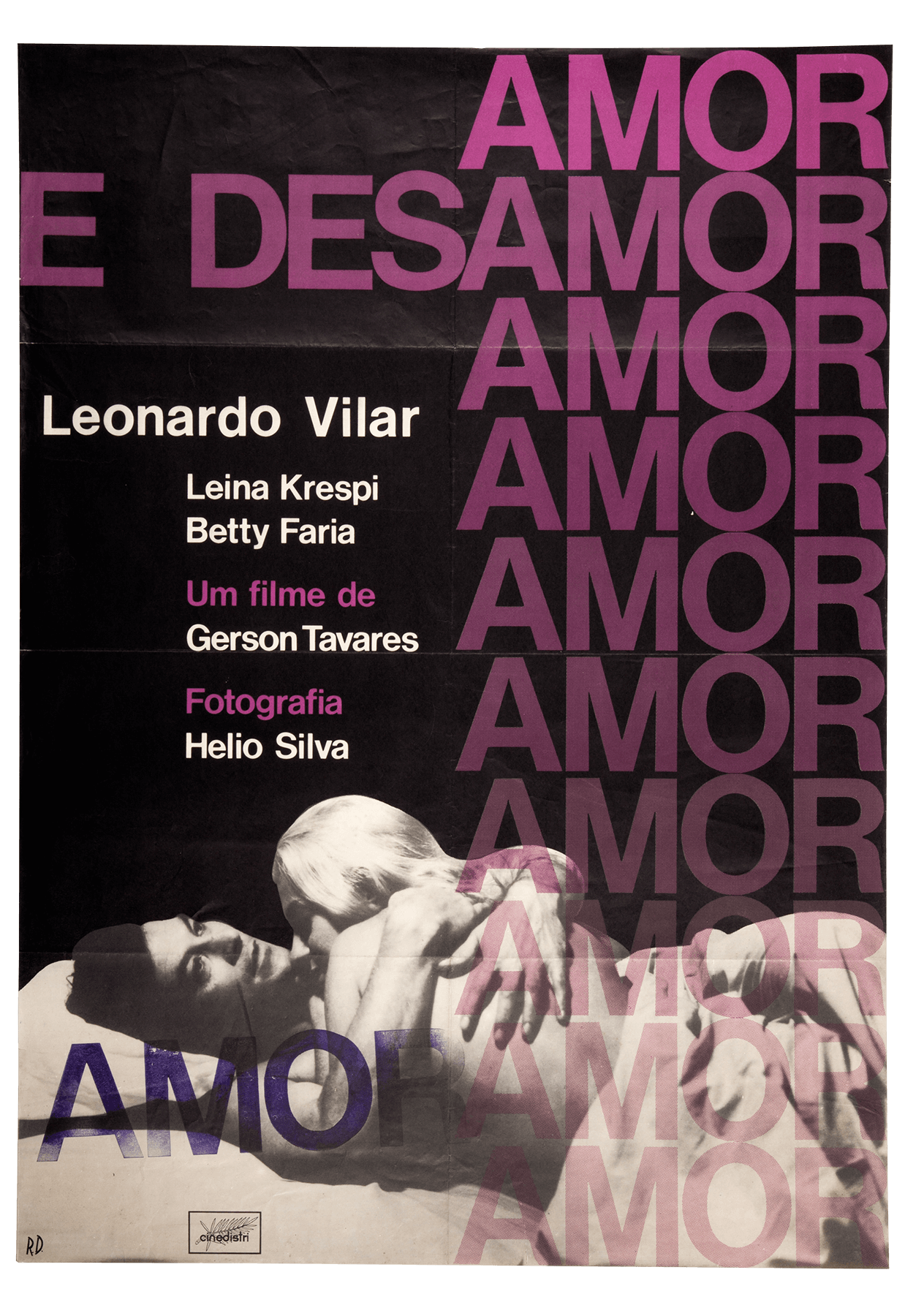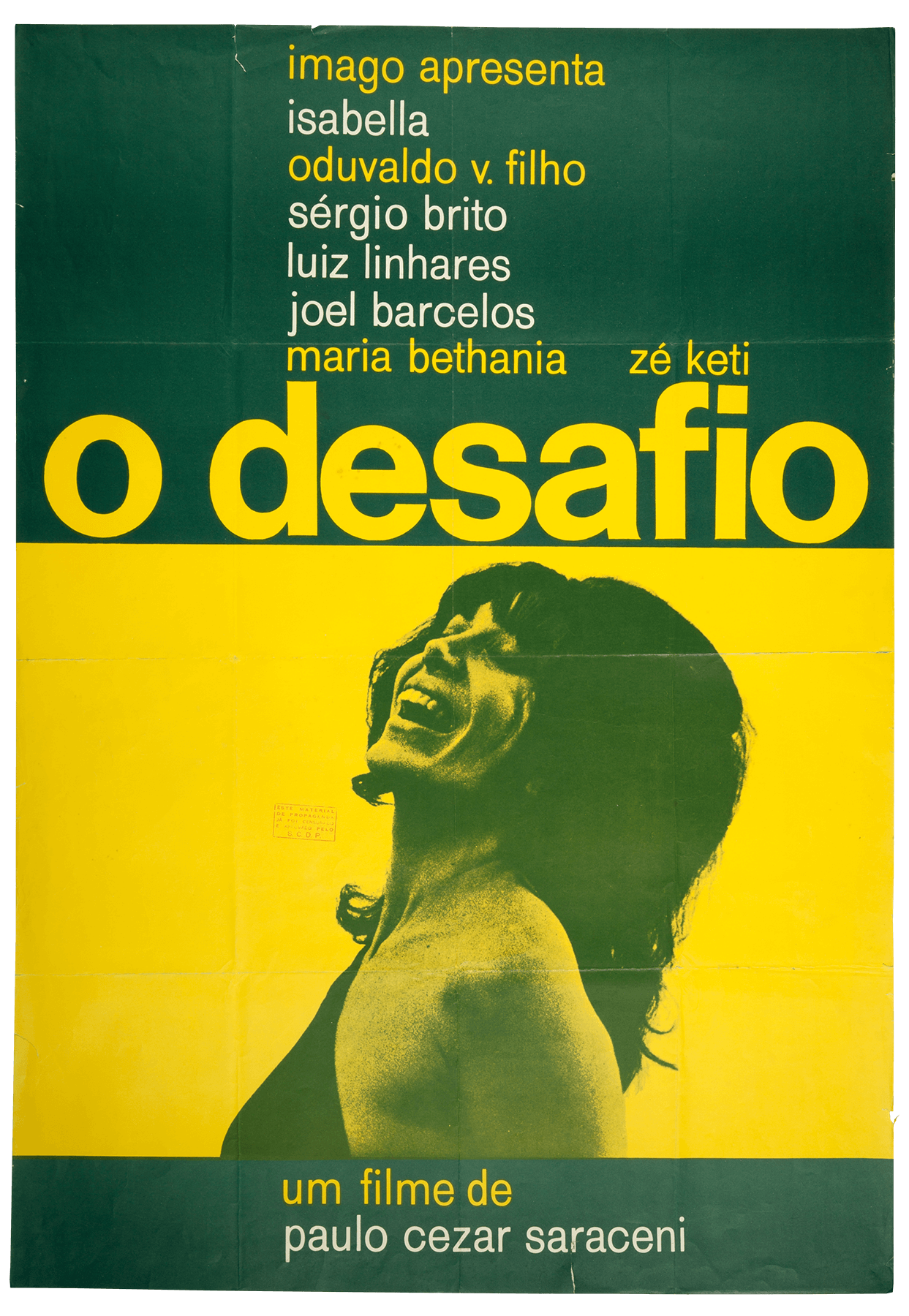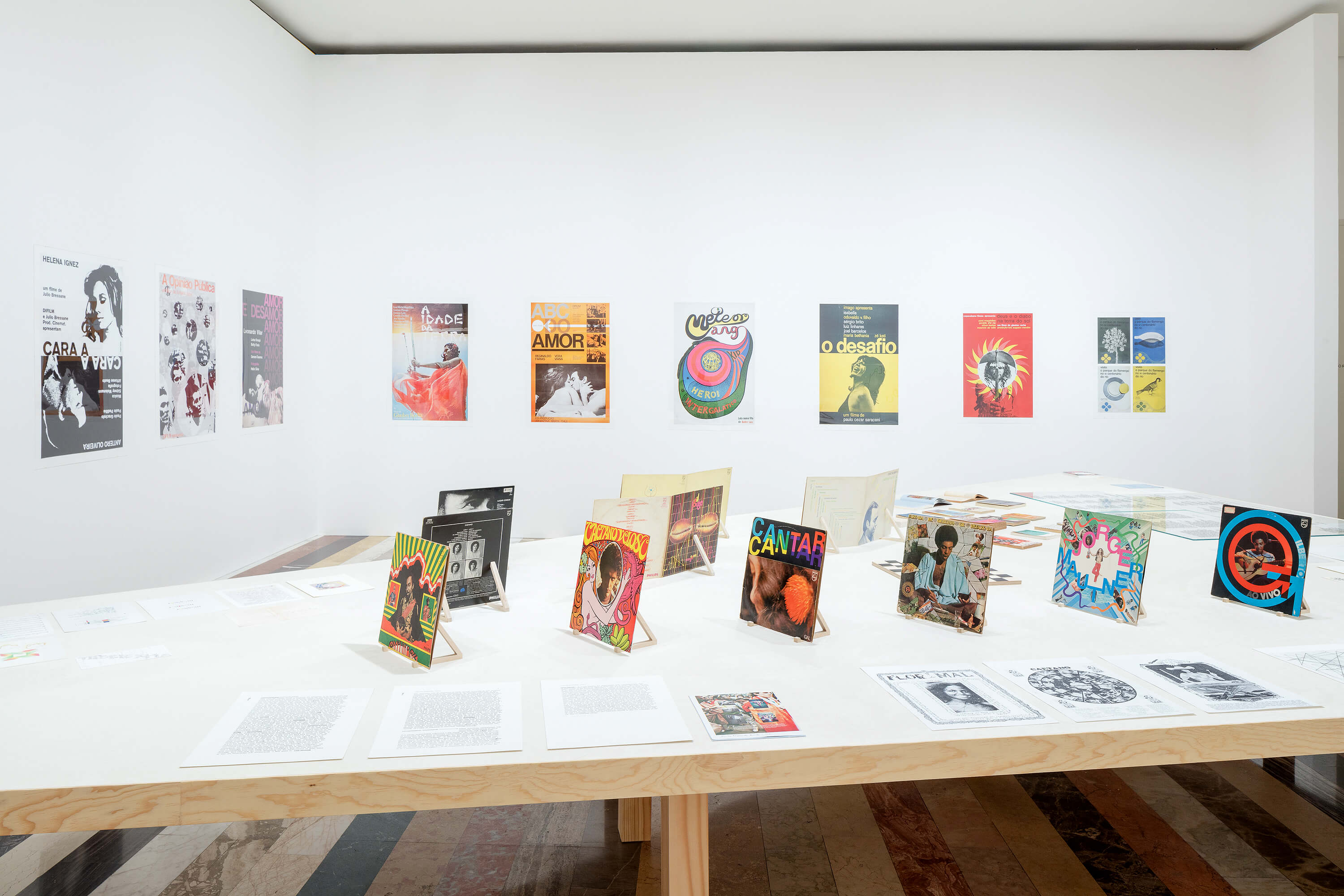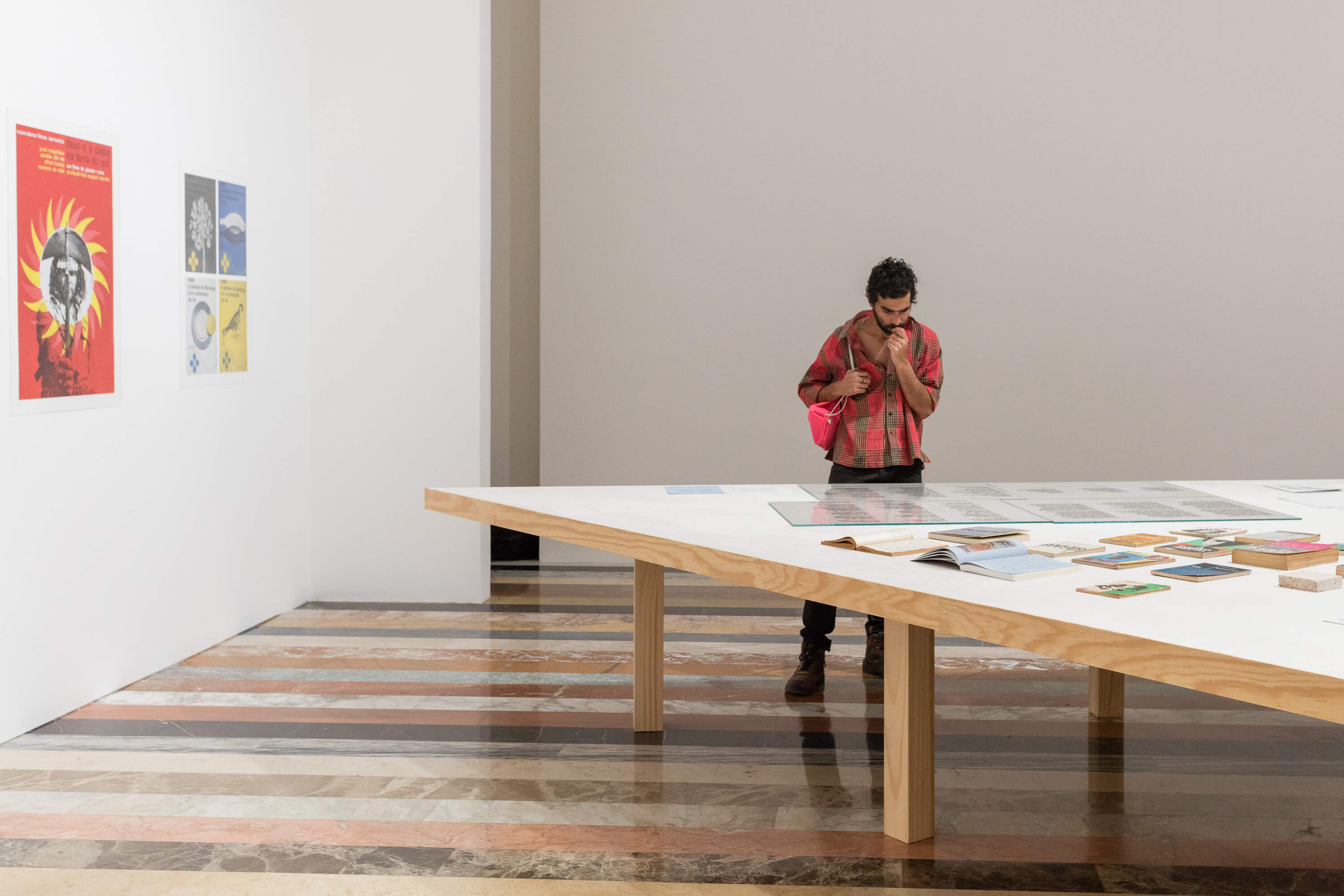 Photo: Abigail Enzaldo, Emilio García. Courtesy Museo Jumex.