Category
Year
Artist / Client
Asta Gröting, The Inner Voice
With The Inner Voice, Asta Gröting presents a realm of works that question our idea of the clearly defined human personality and thus offers an artistic contribution to the explanation of personality structures. In her ongoing project since 1993, Asta Gröting has staged dialogues between international ventriloquists and her own self-built puppet. The ventriloquists each speak in their mother tongue. The book The Inner Voice contains photographs and video stills of performances from the "ventriloquist conventions" in Las Vegas and the ventriloquist dialogues by Asta Gröting and Tim Etchells, with texts by Stella Rollig and Deborah Levy.
MARTa, Herford; hrsg. von Jan Hoet & Christoph Keller; with contributions from Tim Etchells, Asta Gröting, Deborah Levy and Stella Rollig (English/German), 26 x 18,8 cm, 144 pages, ISBN 978-3-86588-003-1. Published by Revolver Publishing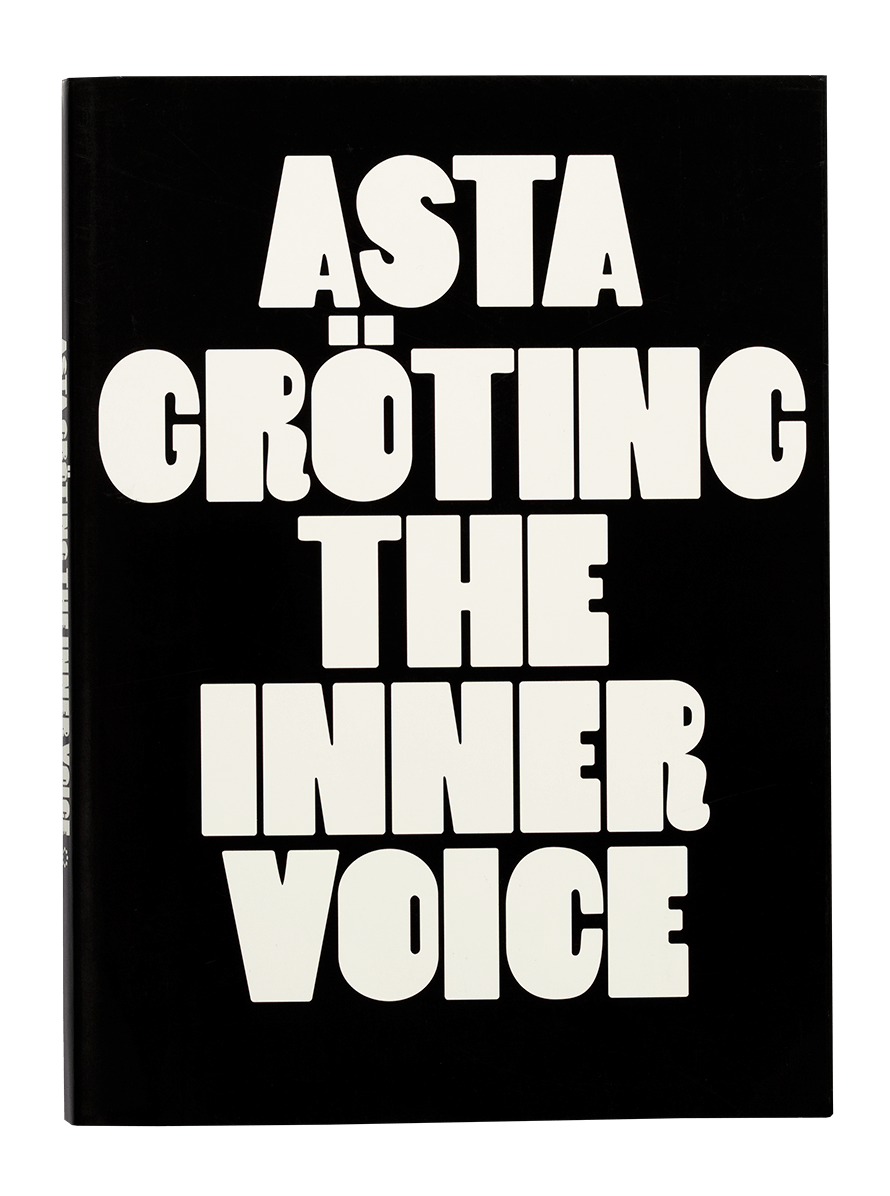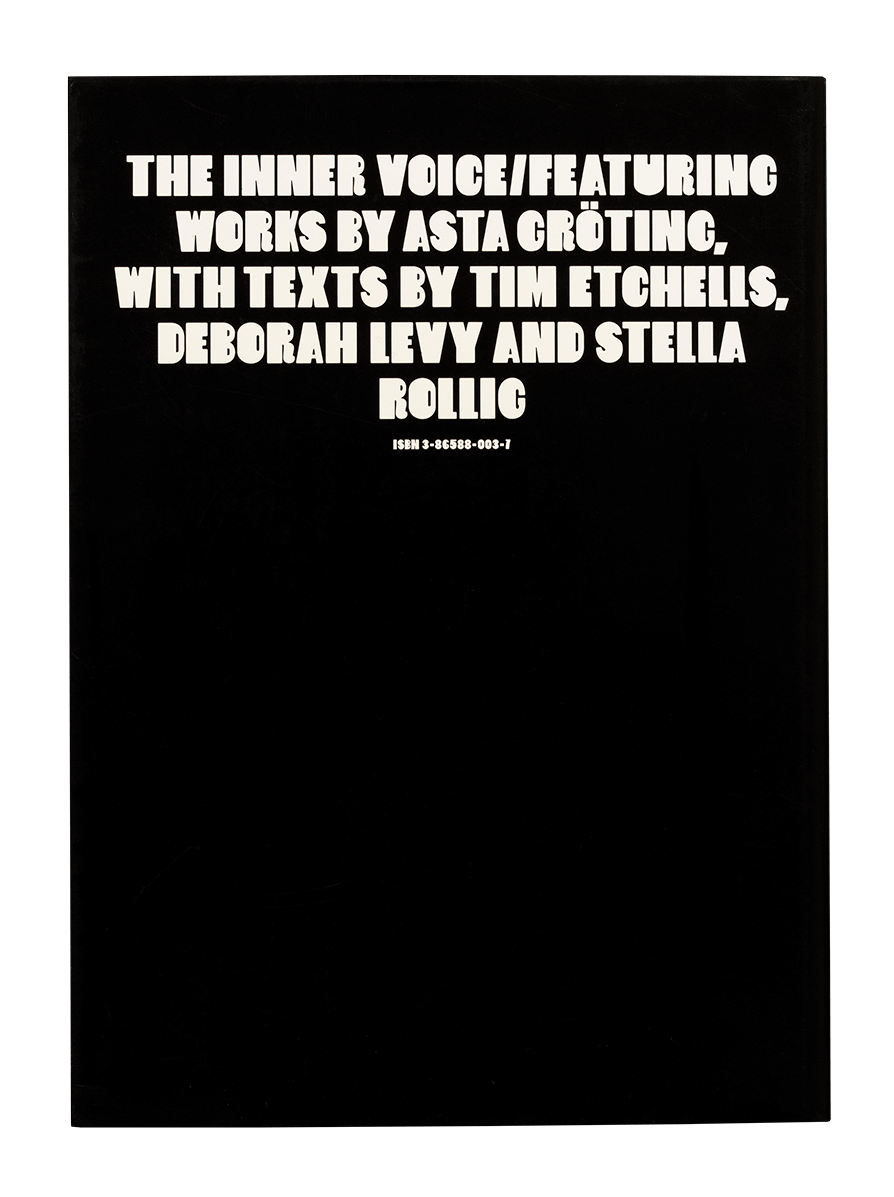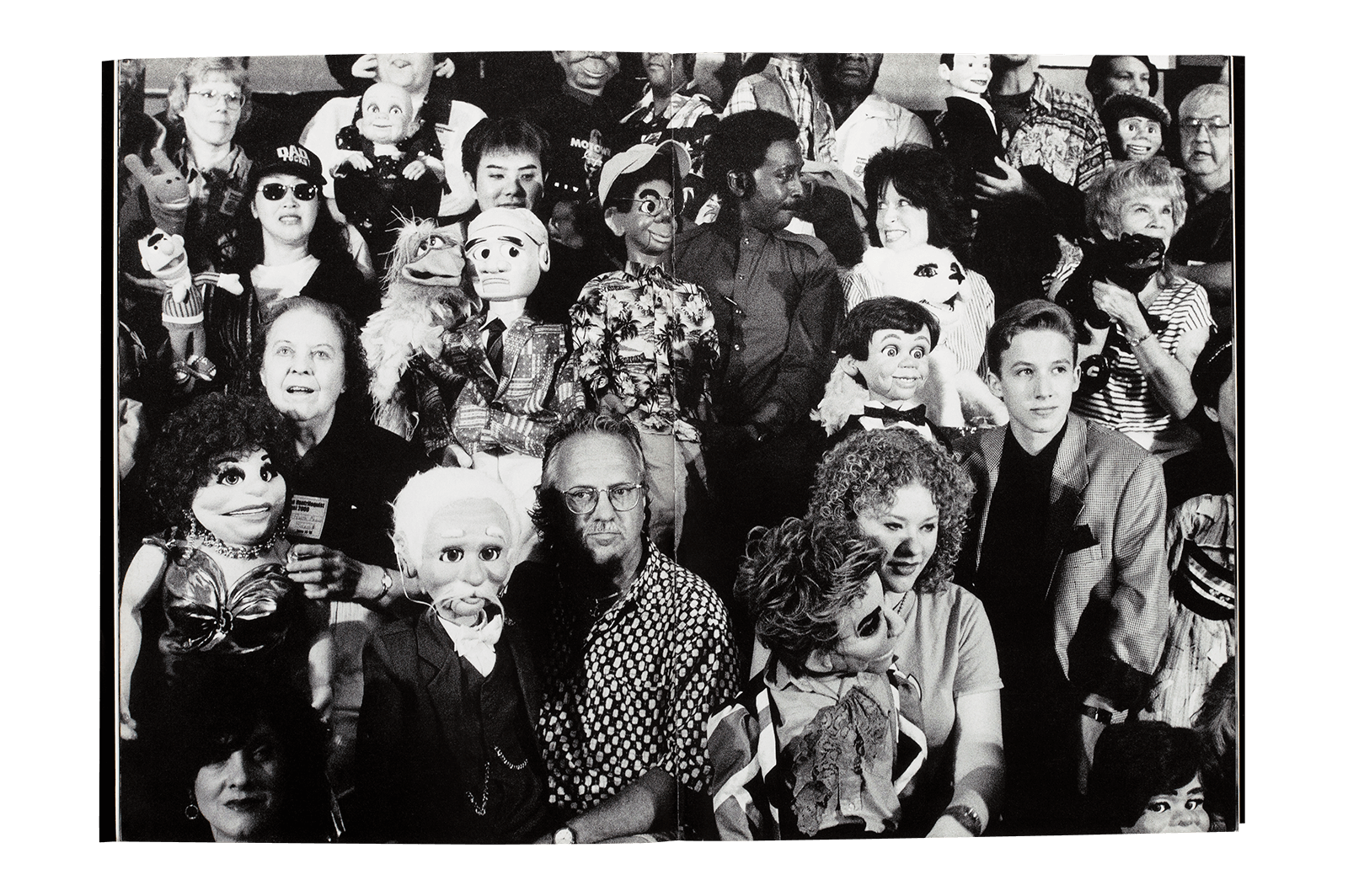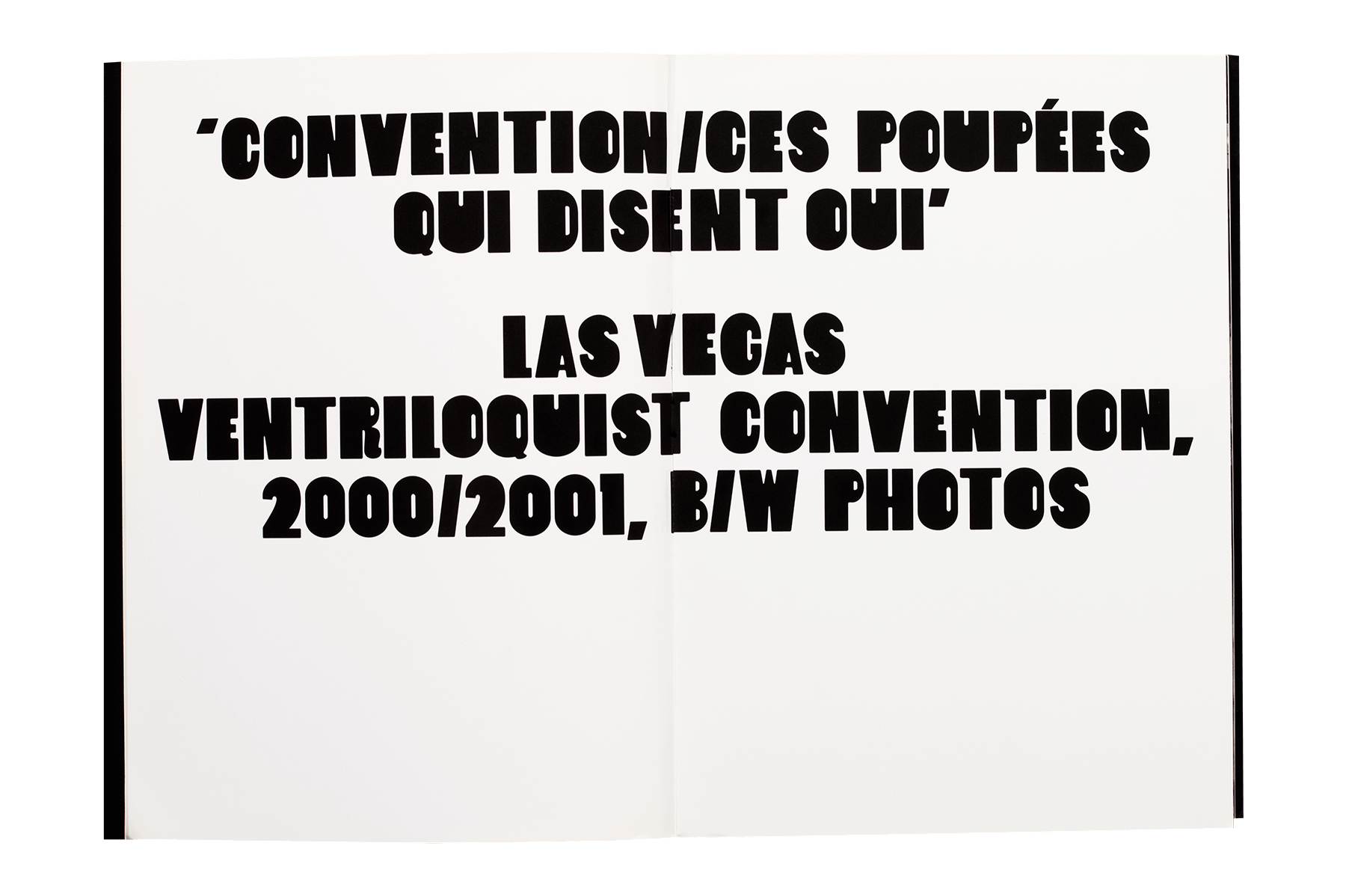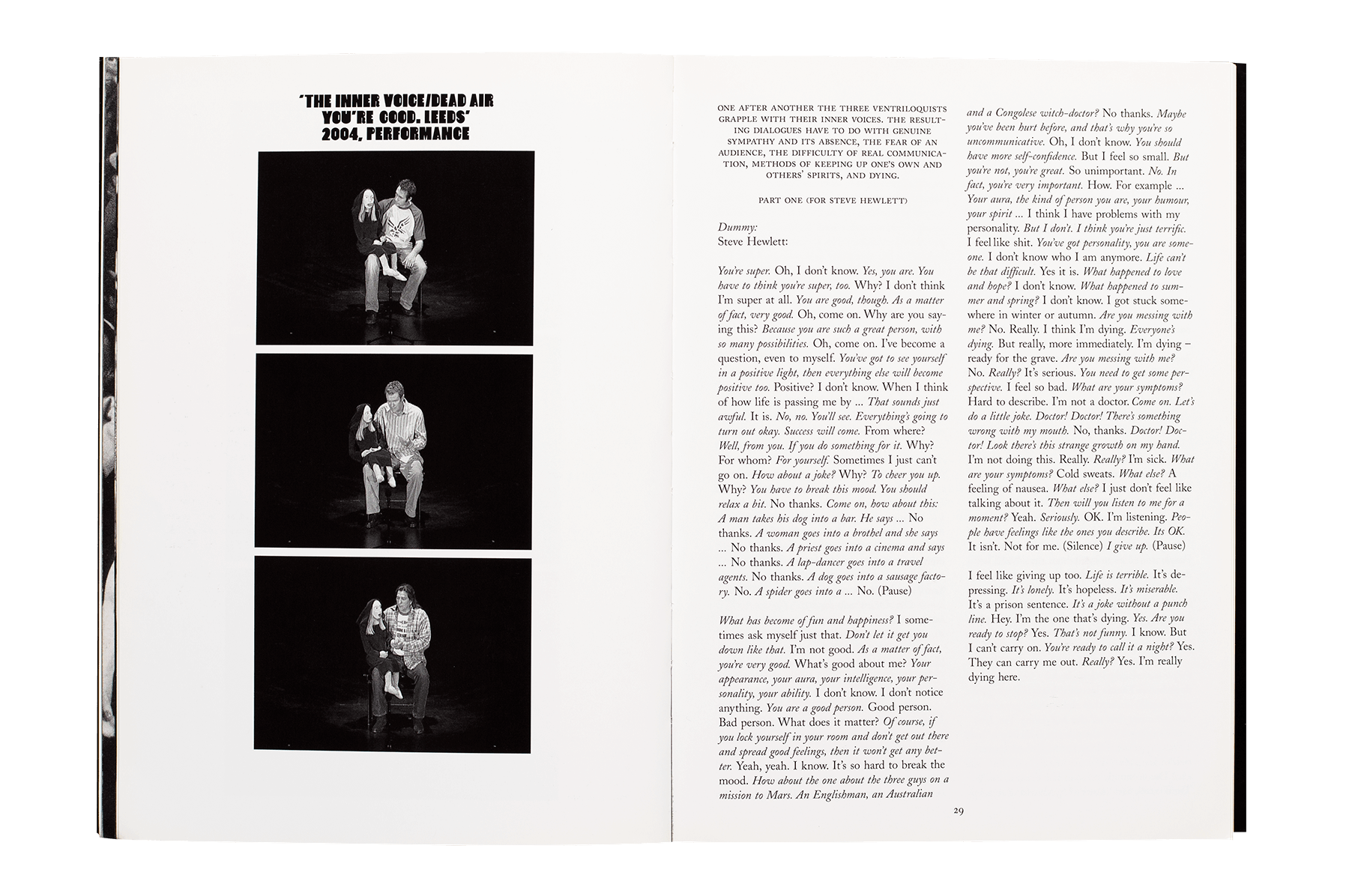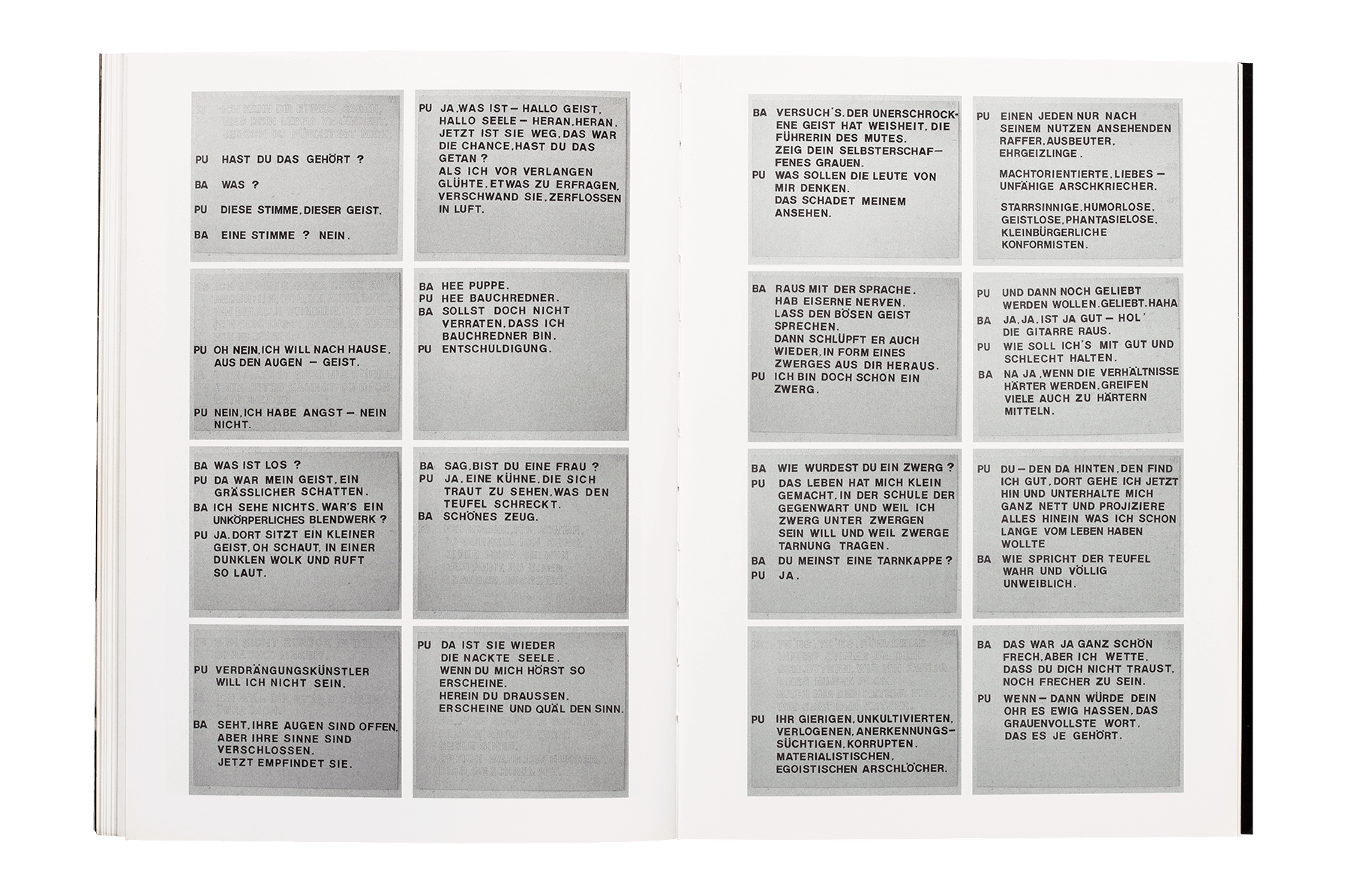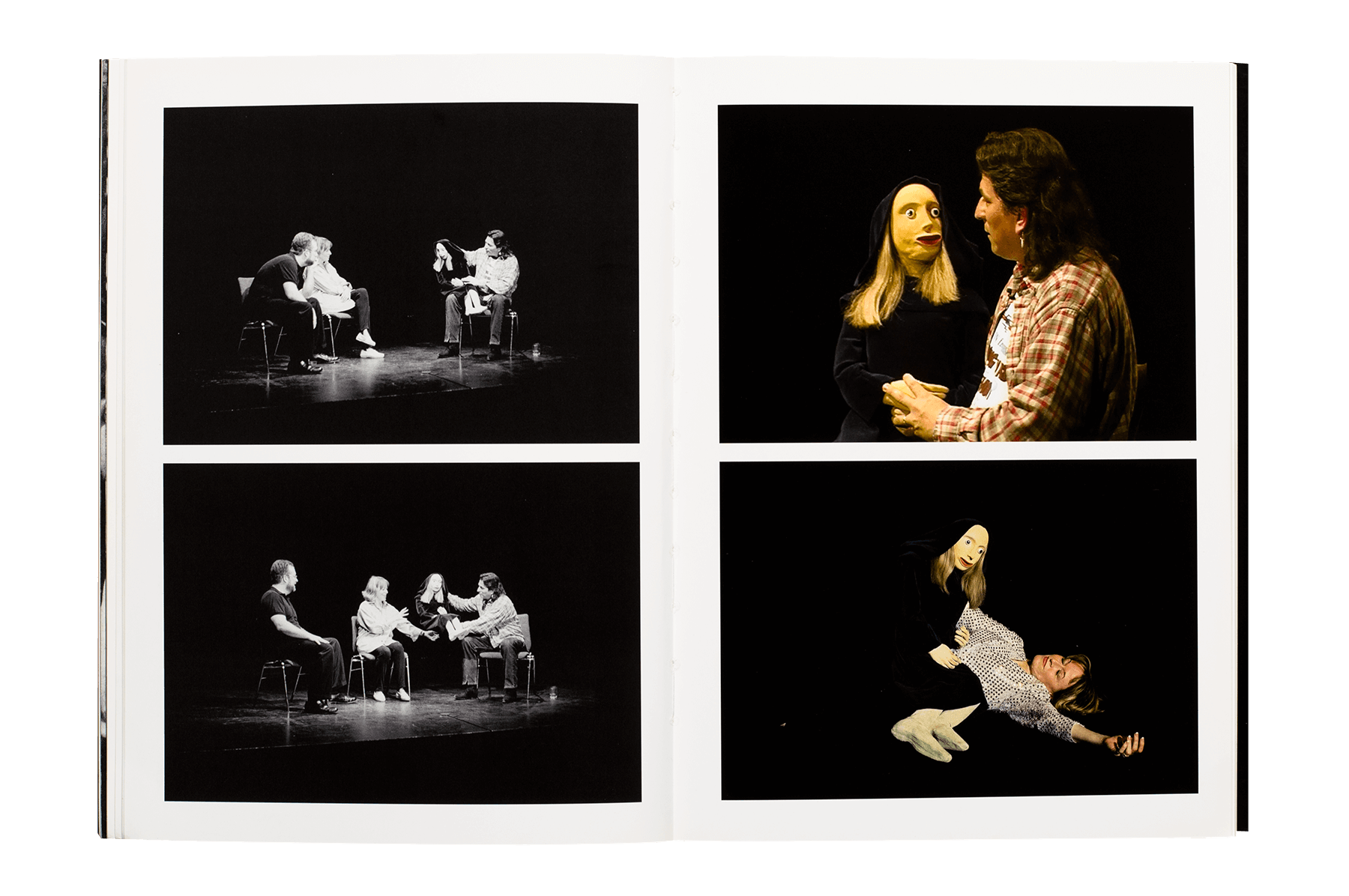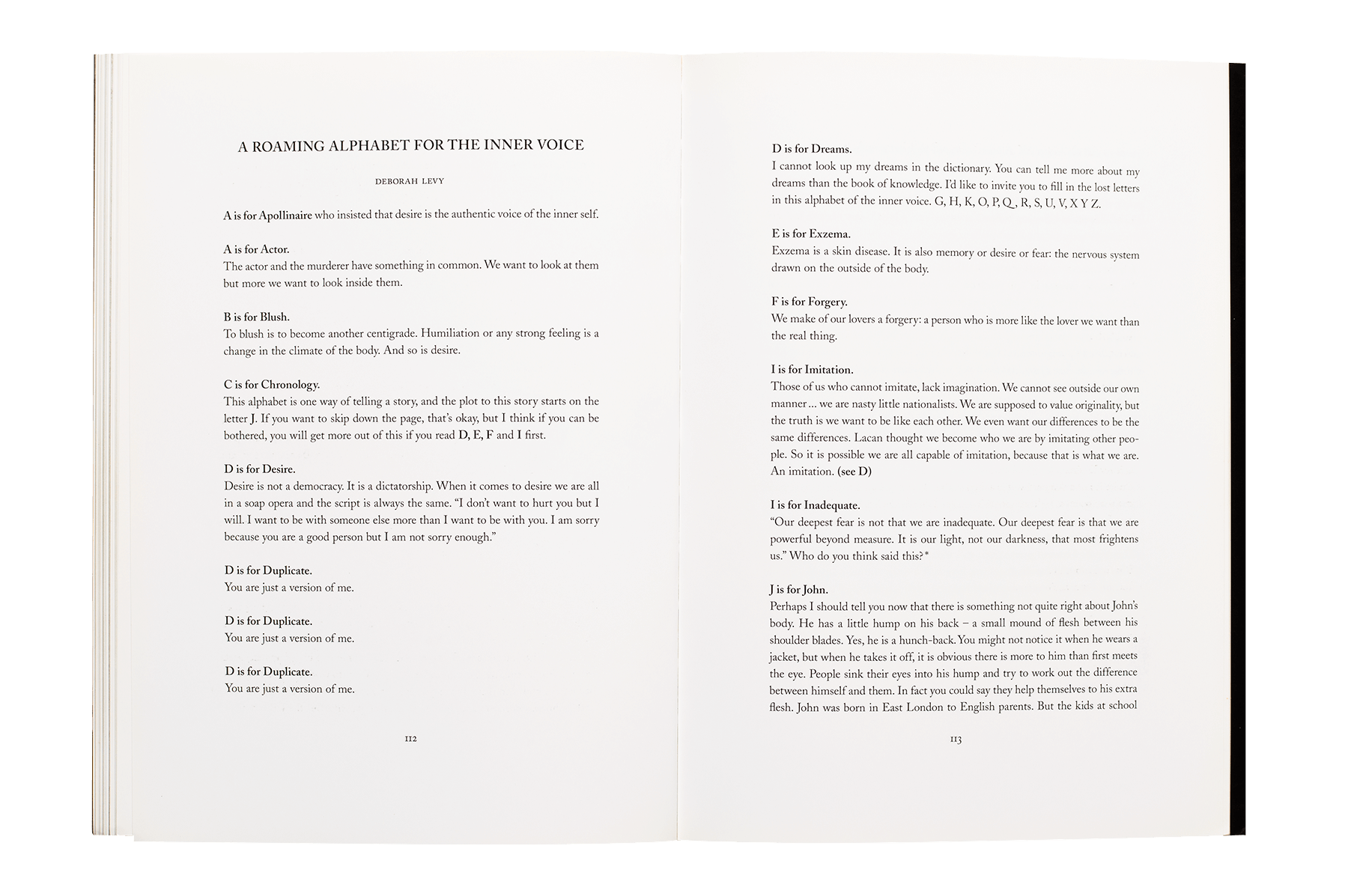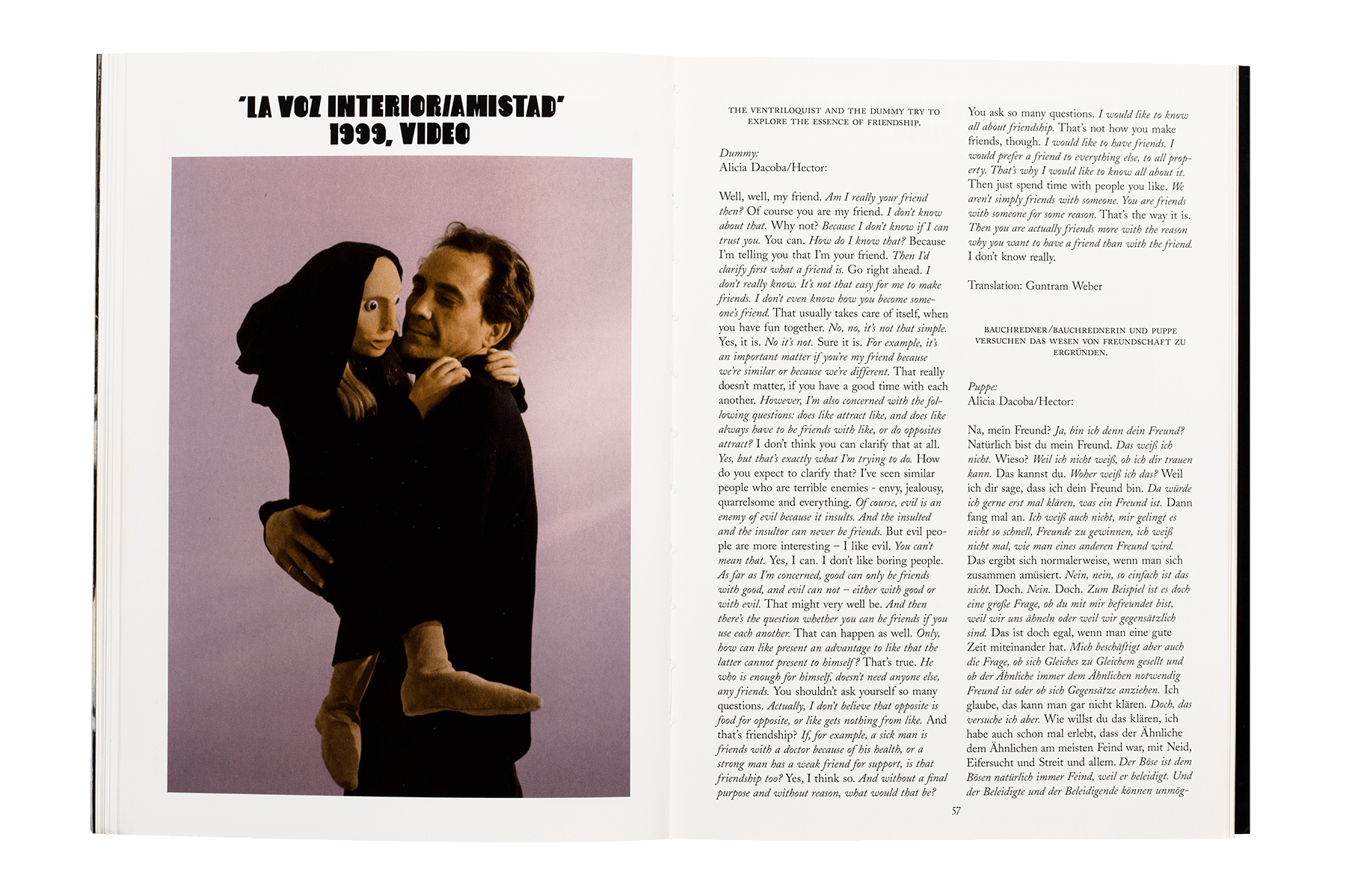 A custom typeface called Innervoice was developed, bearing the idea in mind that ventriloquist puppets swallowed the alphabet. Its letter shapes are inspired by wood type from early theatre posters.